Welcome to GreatTreks.com
We are the independent source for information about hiking / trekking around the world. If you are planning your trip or just having an armchair journey, you will find backpacks full of information, spectacular photos and gripping first hand accounts of some of the worlds best treks and multiday hikes Thanks for stopping by and please explore.

Updated Website
If you've been here before, welcome back! We've been working hard to fill in the many areas we originally created space for, but never constructed. Over the past two weeks the Ten Best Treks are nearly completed, with the Grand Canyon Rim to Rim to Rim and Milford Treks added. In addition the accompanying photographs were enlarged for your viewing pleasure. Finally, we've started our Gear Heads section with general descriptions and advice for your trekking and hiking equipment needs. Shortly, specific recommendations on equipment as well as a photo story on the Routeburn and Kepler treks in New Zealand will be added; so check back often.


Book of the Month
.

Photo of the Month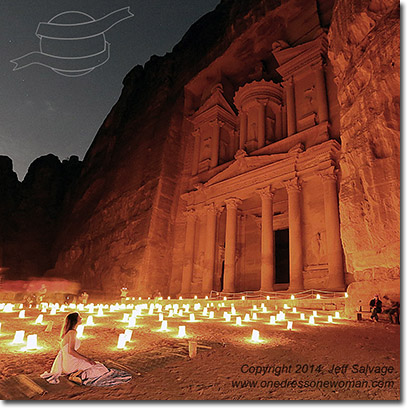 Just one of the many highlights from Jordan. Petra by Night is indeed a sight to see! Check out www.onedressonewoman.com to see the rest of the photos from Jordan and the over 158 locations we've shot so far.
Now Shipping - Our New Book
A Journey Along the World's Great Treks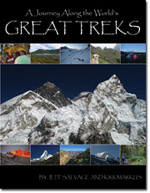 We are proud to announce our long awaiting book A Journey Along the World's Great Treks by www.GreatTreks.com's founders Jeff Salvage and Kirk Markus. Join them on their adventure through the world's ten best treks. Help support this site by ordering your copy today!

Trek of the Year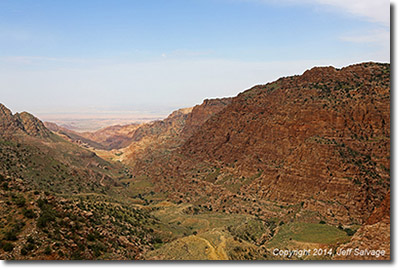 Deserts of Jordan (Wadi Rum and More)
An unexpected trek in the deserts of Jordan. Ironically during Passover, an amazing trip. Check it out!

Become a Great Treks Contributor
While we wish we could personally cover all of the amazing treks and hikes in the world, we can't possibly come close. That's where you can help. If you've completed a multiday trek/hike that we haven't covered, please reach out to us. We'd love to highlight your adventure with a photo essay. Please contact us by sending an email to JeffSalvage@GreatTreks.com with the basic information pertaining to the trek or hike you are interested in coveringl. You can click here for information about the submission process. If we don't immediately respond, it's probably because we are out on the trail, but we will respond to all requests as soon as possible.